R

MONDAY, 31 AUGUST 2020

Keeping with their Monday night tradition, the editor responds to N & C's interactions. She shares her reflections on mediating conversations.


MONDAY, 24 AUGUST 2020
The final letter from
Messages2Her
. C responds to N on whom, or what, she lends her semangat to.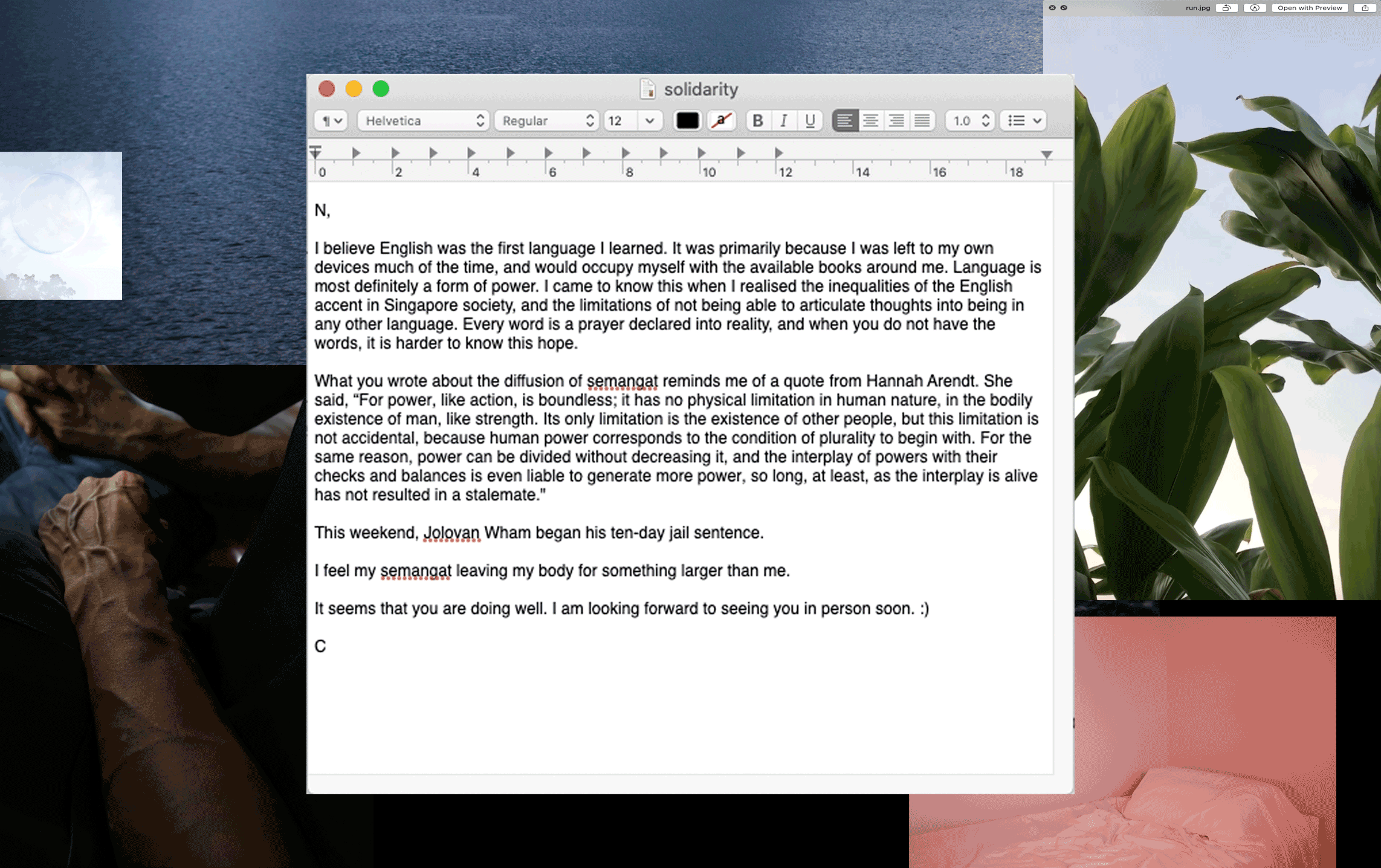 MONDAY, 17 AUGUST 2020

In this letter, N brings up the power of language. She mentions Diana Rahim and ila, opening us to the doors of semangat.


MONDAY, 10 AUGUST 2020

C continues their exploration on embodiment of power, describing small habits that inform her thoughts.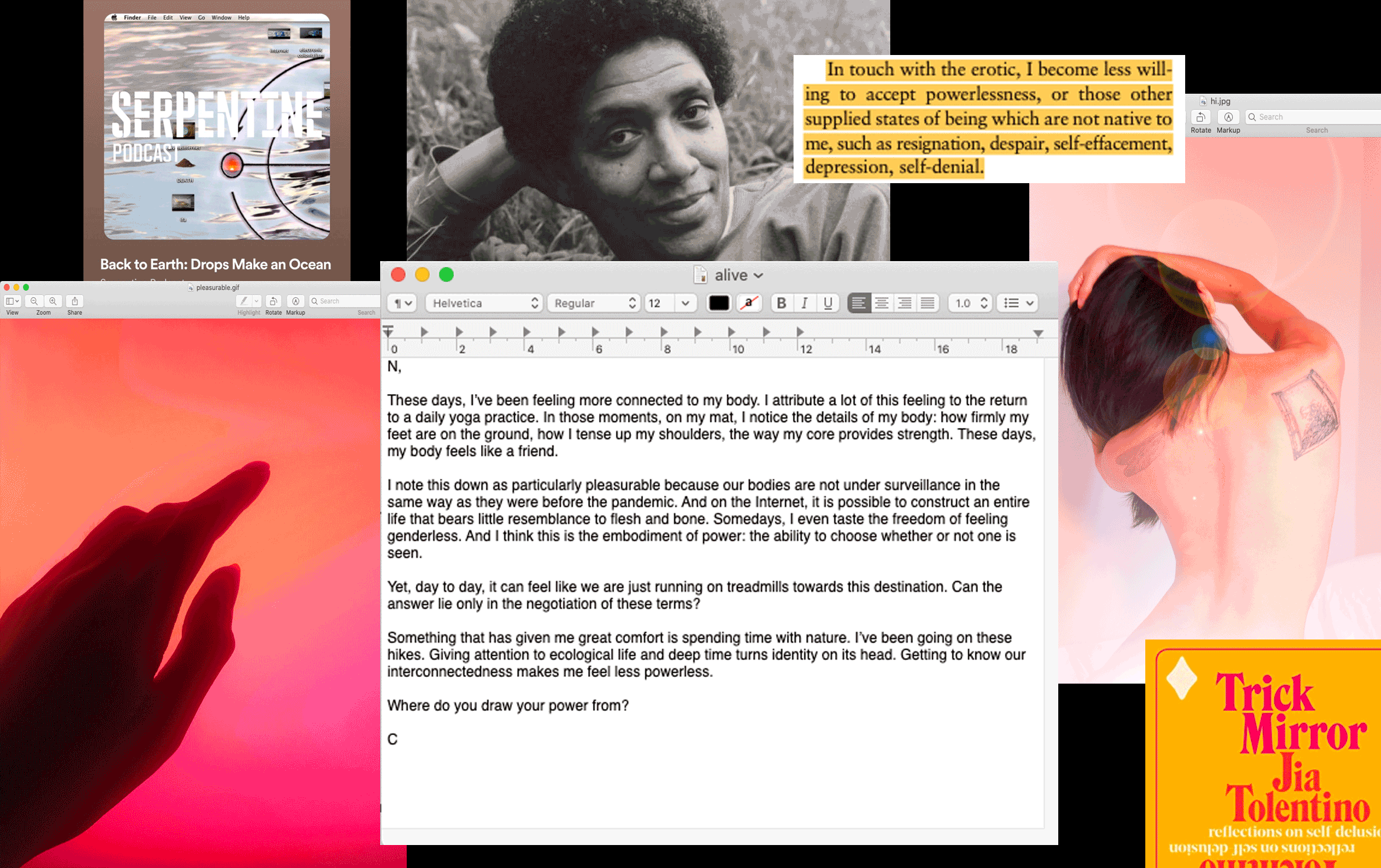 MONDAY, 3 AUGUST 2020
The first letter from
Messages2Her
. N reflects upon aniconism and the image as a form of power.